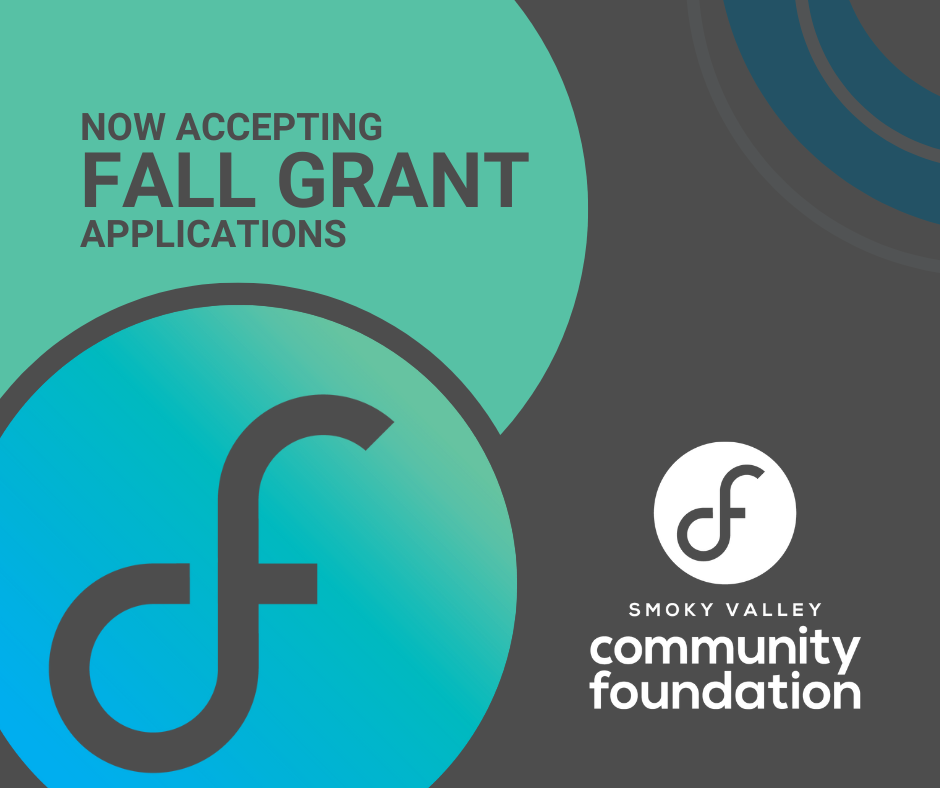 Community Foundation Accepting Fall Grant Applications
LINDSBORG, Kan.— The Smoky Valley Community Foundation is accepting applications for fall grants. Online applications opened August 15 and are due Saturday, October 15, 2022.
This year, over $20,000 is available for charitable community improvement projects within the Smoky Valley area, which covers northern McPherson County and southern Saline County. This cycle will fund local community projects that meet one or more of the following criteria:
Projects that address the present and future needs of the community.
Projects that promote and encourage healthy lifestyles.
Projects that support the work of the local community in enhancing, strengthening and promoting the heritage of the Smoky Valley area.
Funding for the fall grant cycle is provided by the Smoky Valley Community Enhancement Fund, the Kansas Health Fund and the Heritage Fund.
Grants will be awarded through a competitive application process and requests up to $3,000 will be considered. Nonprofit organizations, government and public entities, educational institutions and churches are encouraged to apply. Applications must be submitted online by 11:59 p.m. on October 15. Complete funding criteria and the grant application are available at http://smokyvalleycf.org/search-apply-for-a-grant/.