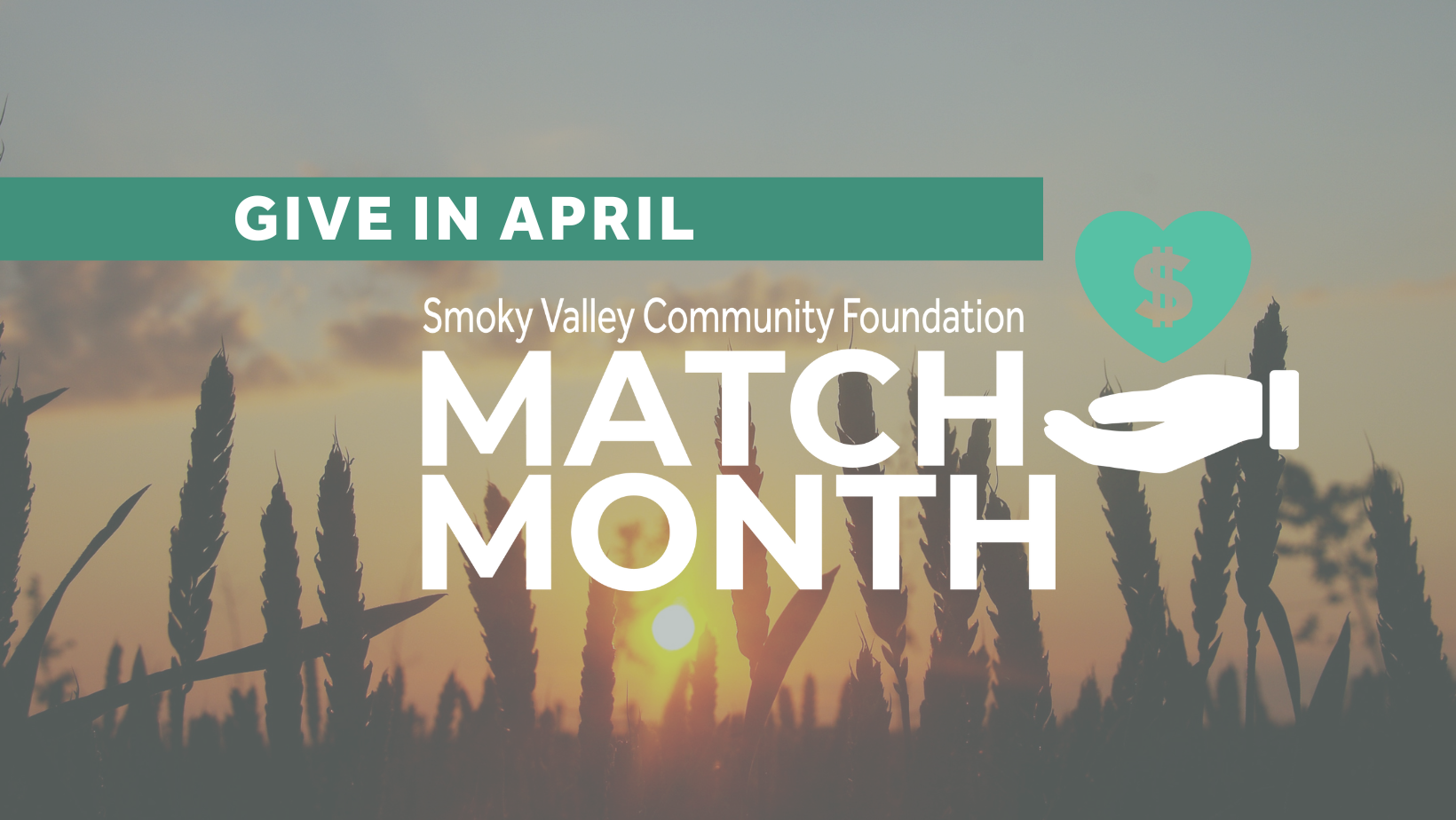 Gifts to the community foundation are worth more in April
LINDSBORG, Kan.— The Smoky Valley Community Foundation could earn additional dollars for charitable grants in the community through an area-wide Match Month gift matching campaign.
In April, donations to the Smoky Valley Community Enhancement Fund will be matched by 200%, up to $4,000, by the Smoky Valley Community Foundation and a Patterson Family Foundation grant. Additionally, the Patterson Family Foundation grant will match donations to eligible funds at the Smoky Valley Community Foundation by 100%, up to $66,000. Each Organization Fund will be matched up to $5,000.
All donations are tax-deductible. Gifts can be mailed to Smoky Valley community Foundation, P.O. Box 84, Lindsborg, KS 67456. Donations must be received by April 30. For online donations, head over to https://smokyvalleycf.org/match-month/
For more information or to donate in person, contact one of our board members: 
Cassie Johnson, Jeanne Lucas, Melinda Hansen, Denise Peterson, Marc Anderson, Amie Bauer, Sharon Bruce, Dana Byers, Katherine Fowler, Adam Lackey, Olivia Peterson, or Elizabeth Spencer.