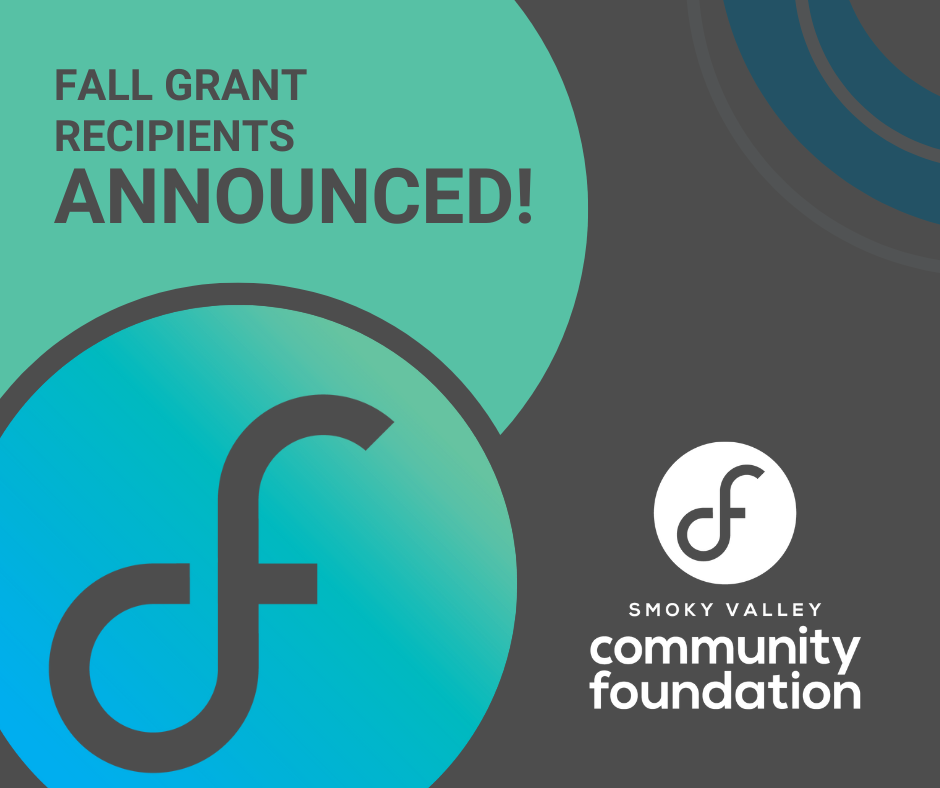 Smoky Valley Community Foundation announces fall grant recipients
LINDSBORG, Kan.— During its fall grant cycle, the Smoky Valley Community Foundation awarded over $20,000 to eight projects throughout the Smoky Valley area. The following organizations received funding:
City of Lindsborg, $1,190 to help cover one Certified Youth Sports Administrator credential and 44 volunteer coaches training for the 2023 youth sports year.
Midsummer's Festival, $3,000 to purchase equipment and supplies for cooling zones for the festival.
USD 400, $2,000 for the purchase of 10 outside benches to be used for an outside classroom.
USD 400, $2,300 to buy materials to build Gaga pits for Soderstrom Elementary.
Raymer Society for the Arts, $3,000 to fund the initial cleaning and priming of the building for the Lindsborg Viking Mural Project.
Bethany College, $3,000 towards stipends for musicians and expenses related to venues for the Chamber Orchestra of the Smoky Valley.
Bethany College, $2,940 to purchase euipment and paint for the Bethany College Culture Center.
Bethany College, $3,000 to fund printing expenses, mileage, and gift for speakers for the Bethany Career and Leadership Conference.
This round of grants was made possible by three funds at the community foundation: the Smoky Valley Community Enhancement Fund, which focuses on improving quality of life throughout the Smoky Valley area, the Heritage Fund, which supports the work of the local community in enhancing, strengthening, and promoting the heritage of the Smoky Valley area, and the Kansas Health Foundation Fund for Smoky Valley and the Smoky Valley Healthy Living Fund which promotes healthy lifestyles, behaviors and environments.
The foundation's next grant cycle opens March 1, with online applications due May 1, 2023. For more information, visit http://smokyvalleycf.org/search-apply-for-a-grant/.