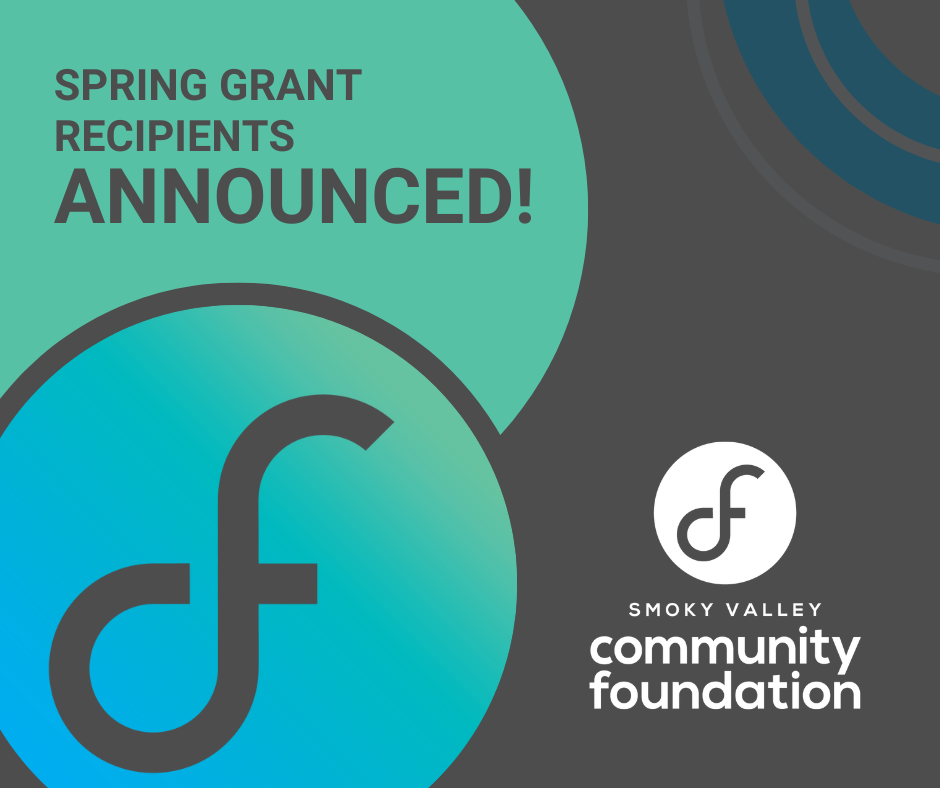 Smoky Valley Community Foundation announces spring grant recipients
LINDSBORG, Kan.— During its spring grant cycle, the Smoky Valley Community Foundation awarded over $9,000 to five projects throughout the Smoky Valley area. The following organizations received funding:
Dala Pantry, $700 to purchase reusable food bags and food items to supplement community donations.
Marquette EMS, $2,987.60 to purchase an AED, AED fast response kit, storage and sign for the AED, and a set of replacement pads to keep with the AED.
USD 400, $2,948.59 to purchase the lights for the Välkommen Bridge Relighting Project.
Lindsborg Community Library, $1,500 to be used on furniture for two Online Patron Access Catalog Stations.
Lindsborg Old Mill and Swedish Heritage Museum, $1,422.41 to purchase an appropriate scanner to preserve photos through digitalization and to pay for the creation of a custom-made Access database.
This round of grants was made possible by four funds at the community foundation: the Heritage Fund, which supports the work of the local community in enhancing, strengthening, and promoting the heritage of the Smoky Valley area, the Smoky Valley Community Enhancement Fund, which supports community grantmaking, and the Kansas Health Foundation Fund for Smoky Valley and the Smoky Valley Healthy Living Fund, which both support the public health of the Smoky Valley Area.
The foundation's next grant cycle opens August 15, with online applications due October 15, 2023. For more information, visit http://smokyvalleycf.org/search-apply-for-a-grant/.